WHICH MINI COOPER HAS THE MOST HORSEPOWER?
UNLEASHING POWER & PERFORMANCE: A LOOK AT THE MOST POWERFUL 2024 MINI COOPER MODEL
Ever wonder how much horsepower is under the hood of a MINI Cooper?  The MINI Cooper lineup has always been celebrated for its iconic design, compact size, and spirited driving experience, and the 2024 lineup promises to deliver more power than ever. In this blog post, we'll delve into the MINI Cooper model that boasts the most horsepower, offering a thrilling blend of style and performance. Continue reading to learn more about which MINI Cooper has the most horsepower.
2024 MINI COOPER S
The MINI Cooper S stands tall as the undisputed powerhouse among the various models offered by MINI Cooper for 2024. Under its chic and iconic exterior lies a high-performing turbocharged engine that breathes life into the agile and compact hatchback. The 2024 MINI Cooper S comes equipped with a potent 2.0-liter, 4-cylinder engine that packs a punch in terms of horsepower.
PERFORMANCE OF THE 2024 MINI COOPER S 
The MINI Cooper S 2024 turbocharged powertrain pushes the boundaries, generating a remarkable horsepower figure. The numbers have increased significantly compared to previous models, solidifying its place as the top performer in the 2024 lineup. With a stunning output of 220 horsepower, this little pocket rocket can accelerate with thrilling urgency and zip through city streets and winding country roads with effortless ease.
ACCELERATION & TOP SPEED
The power delivered by the MINI Cooper S 2024 translates into exhilarating acceleration. Going from 0 to 60 mph in just under 6.5 seconds, this zippy hatchback provides an adrenaline-pumping ride. Moreover, the MINI Cooper S has an electronically limited top speed of 145 mph, ensuring an exciting and controlled driving experience on highways and open stretches.
PERFORMANCE & ENHANCEMENTS
To complement its impressive power figures, the 2024 MINI Cooper S is equipped with a suite of performance-enhancing features. These include a sport-tuned suspension system, high-performance brakes, and a sport exhaust system, all working harmoniously to deliver an engaging driving experience. Additionally, the car offers various driving modes, allowing the driver to adjust settings to suit their preferred driving style.
FUEL EFFICIENCY
Despite its powerful performance capabilities, the Mini Cooper S 2024 remains relatively fuel-efficient, owing to its modern engine technology and lightweight design. MINI Cooper has also been actively working towards incorporating greener initiatives in their production processes, including sustainable materials and more environmentally friendly manufacturing practices, aligning with the global movement towards sustainability.
The 2024 MINI Cooper S is undoubtedly the crown jewel of the upcoming lineup, delivering an exceptional blend of horsepower, style, and driving pleasure. With its potent 2.0-liter engine producing 220 horsepower, the MINI Cooper S continues to uphold the brand's legacy of creating spirited, fun-to-drive vehicles. Whether you're a long-time MINI Cooper enthusiast or a newcomer to the brand, the 2024 MINI Cooper S promises an exhilarating and unforgettable driving experience. So buckle up and get ready to embrace the power and thrill of the most potent MINI Cooper model of 2024.
TEST DRIVE THE 2024 MINI LINEUP AT BILL JACOBS MINI
The 2024 MINI Cooper lineup is filled with personality and poise. Get to know the 2024 MINI Countryman, Clubman, Hardtop and Convertible models at Bill Jacobs MINI in Naperville.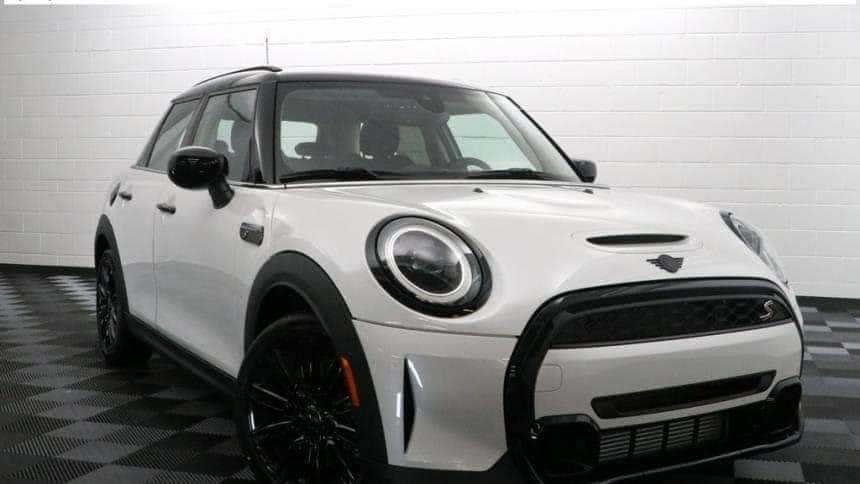 e