MINI LEASE RETURN CENTER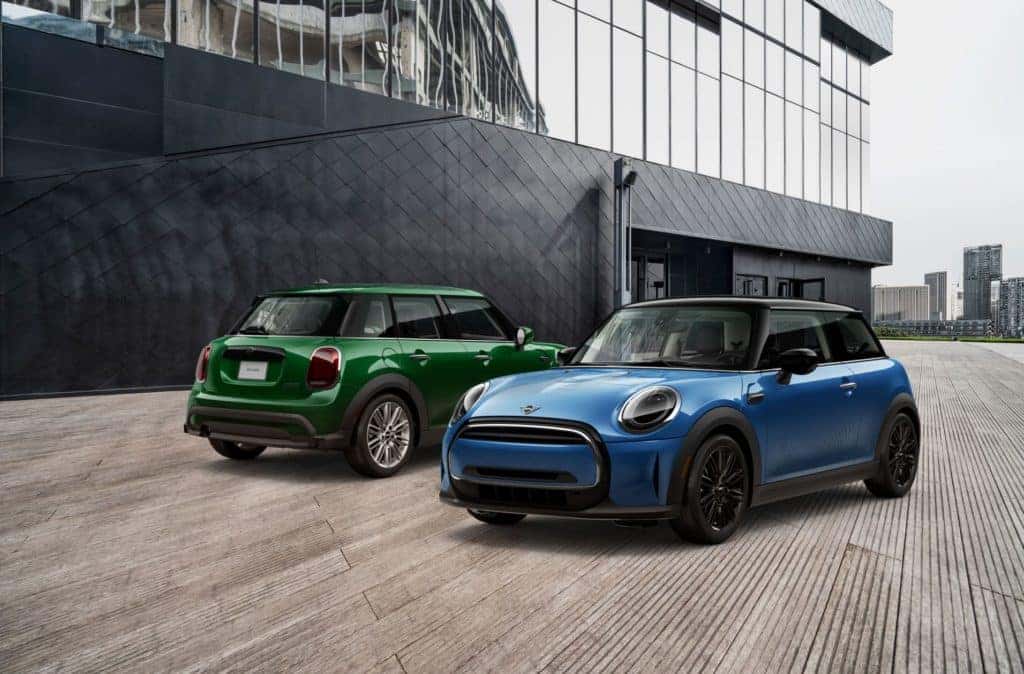 Are you currently leasing a MINI? Whether you leased your current MINI from Bill Jacobs or another MINI dealership, we are here to help you understand your lease-end options. Bill Jacobs MINI is one of the largest volume MINI dealerships in Chicagoland.
Leasing can be one of the most financially advantageous ways of driving a MINI. Did you know that more than half of MINI drivers lease a MINI? Bill Jacobs MINI is here to help you throughout your entire lease journey. We will check in with you and send reminders. When you are six months out from your MINI lease expiring, our Portfolio Manager will reach out to discuss your lease-end options. These options include:
The end of one great journey is the beginning of another. As your lease comes to an end, our MINI Portfolio Manager and the team at Bill Jacobs MINI is here to guide you on the best lease-end options for you.
MINI PORTFOLIO MANAGER
FREQUENTLY ASKED QUESTIONS FOR LEASING A MINI
The closure of a lease term requires you to have your MINI inspected and returned to any MINI dealership. Our MINI Portfolio Manager will walk you through the options for ending your lease. You can buy out your lease, you can return your lease, or you can return your lease and buy another vehicle.
DO I NEED TO RETURN MY LEASED MINI TO BILL JACOBS MINI?

No matter where you leased your MINI from, you can return your MINI to any MINI dealership. We recommend turning in your lease at Bill Jacobs MINI as we are experts in the MINI lease program and our team is trained specifically to provide you guidance on the best options to fit your preferences.

CAN I END MY MINI LEASE EARLY?

If you wish to terminate your lease early, you will be able to buy out your lease at any time. If you wish to trade in your MINI, you will be accountable for the remaining payments on your lease.

SHOULD I BUY OUT MY LEASE?

Typically, the lease-end buyout price will be any residual value within your lease contract. We recommend you discuss payment options with our MINI Portfolio Manager to determine if you would pay that price for a different vehicle of precisely the same mileage and equipment. Feel free to give Kelly Donku, MINI Portfolio Manager, a call at 630-718-2854 to discuss your options for buying out your MINI lease.

WHEN DO I NEED TO HAVE MY MINI INSPECTED?

Bill Jacobs MINI in Naperville recommends that you have your MINI inspected six months from when your lease contract is up. This will ensure you will have plenty of time to schedule repairs on the vehicle if there are any required repairs or maintenance. Our service department and factory-trained technicians can best service the repairs and maintenance needed on your MINI.