MINI DEALERSHIP FAQ
FREQUENTLY ASKED QUESTIONS AT OUR MINI DEALER IN NAPERVILLE, IL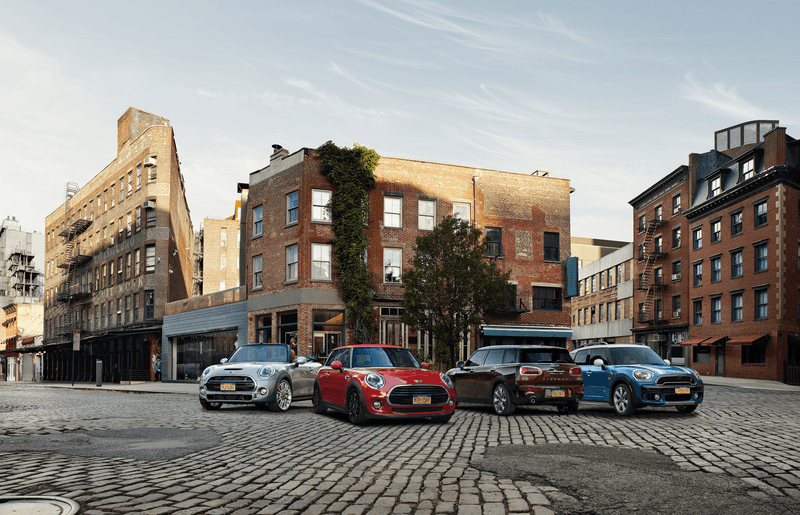 If you are shopping for a new or pre-owned MINI, Bill Jacobs MINI wants to earn your business. We strive to provide a world-class customer experience, whether you are in market for a new vehicle or in need of service done. Our team at Bill Jacobs MINI in Naperville is dedicated to exceeding your expectations. At Bill Jacobs MINI, the cars bring you in and the experience brings you back.
WE WILL EXCEED YOUR EXPECTATIONS
Our MINI dealership in Naperville, IL strives to provide an experience beyond your expectations. Our team of trusted sales and service professionals are here to make your experience with us as easy and worry-free as possible. We understand the process to purchase a new vehicle can be overwhelming. Bill Jacobs MINI has a team of dedicated experts here to help you with all your automotive needs. We are committed to ensuring you're satisfied throughout the entire process and are happy to answer your questions along the way.
WHERE IS BILL JACOBS MINI LOCATED?
Bill Jacobs MINI is conveniently located at 2491 Aurora Avenue in Naperville, IL, making it easy to get to from anywhere in Chicagoland. Get directions to Bill Jacobs MINI in Naperville and stop by today. The dealership is located off of Aurora Avenue in Naperville, a few miles from I-88 and downtown Naperville.
WHEN IS BILL JACOBS MINI OPEN?
The Bill Jacobs MINI sales hours include the following:
Monday – Thursday: 9:00 a.m. to 8 p.m.
Friday: 9:00 a.m. to 8 p.m.
Saturday: 9:00 a.m. to 6 p.m.
Sunday: Closed
Our local MINI service center has the following hours:
Monday – Friday: 7:00 a.m. to 6 p.m.
Saturday: 7:00 a.m. to 6 p.m.
Sunday: Closed
HOW DO I CONTACT OUR MINI DEALERSHIP?
DO YOU HAVE MINI SPECIAL OFFERS?
If you want to get a great value on your MINI lease or purchase, browse our MINI specials online before paying us a visit.
WHAT ARE MY MINI FINANCING OPTIONS?
We offer a variety of financing options for you to choose from when you visit our nearby MINI dealership. You can explore auto loans rates on new MINI models with our team, or opt to pay cash for your MINI.
CAN I EXPLORE PAYMENT OPTIONS FOR MY NEXT MINI?
With our easy-to-use virtual retail tool, you can choose your vehicle, personalize your payments, value your trade, and apply for financing.  Once you have selected the vehicle of your choice, a Motoring Advisor will be in touch to schedule your test drive and next steps in the purchase process. This simple experience means that once you get to the dealership, you will be able to review and sign your deal more quickly and confidently. So give it a try! It's time to buy your next vehicle the new way…. your way.
HOW DO I APPLY FOR AN AUTO LOAN IN NAPERVILLE, IL?
The process to get approved for an auto loan at Bill Jacobs MINI is simple. You can either fill out the paperwork in person with the assistance of our team or speed up the process by filling out the MINI  finance application online now.
CAN I TRADE IN MY CAR AT BILL JACOBS MINI?
We are in the need for quality pre-owned vehicles. We will be more than pleased to provide a used car trade-in appraisal, so you can trade in and trade up to your dream MINI. Want to sell your MINI? We will buy your vehicle from you, as we are looking to increase our pre-owned inventory.