WHAT'S NEW FOR THE 2023 MINI COOPER LINEUP
The 2023 MINI lineup offers the same whimsical charm as previous MINI models with even more technology, new colors, and a pair of special editions. For the model year 2023, every MINI is getting standard Apple CarPlay, along with reconfigured safety features, new special editions, and aesthetic tweaks. Whether you're looking for a whimsical small hatchback, an affordable EV, a stylish convertible, a long-roof wagon, or a small SUV, Mini has its latest and greatest ready for the new model year. These are all the updates to the Mini lineup for 2023. If you're in the market for a new MINI Cooper, we recommend you pre-order your MINI from Bill Jacobs MINI. Our team of MINI experts can guide you through the order process and help you build your new 2023 MINI.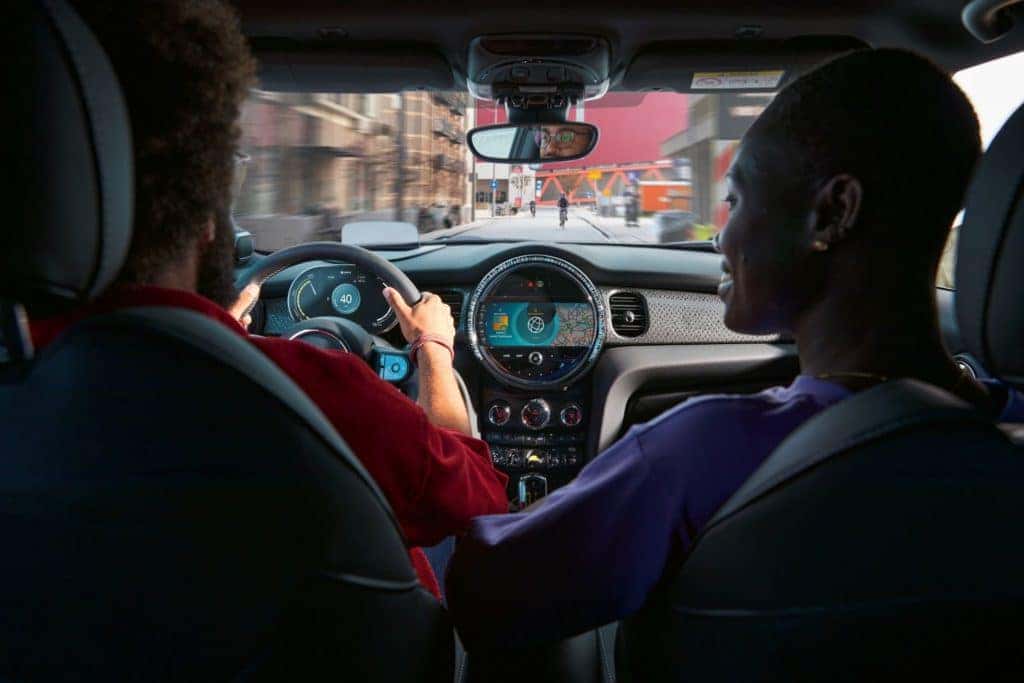 WHAT'S NEW FOR THE 2023 MINI HARDTOP
The 2023 MINI Hardtop is an iconic hatchback known for its bold styling and go-kart ride. The 2023 MINI Hardtop models are all about color. Stand out in a crowd with the reenergized style, from new wheels to redesigned front and back grilles, the 2023 MINI Hardtop models are looking fresh. Zesty yellow, a paint option that launched on last year's MINI convertible, is now offered on the 2023 MINI Cooper S and John Cooper Works hardtop models. New for 2023, the hardtop models now come with available multi-tone roof options. Red and white multi-tone roof options are now available for the 2023 MINI Hardtop models. Additional safety features are also available on 2023 MINI Hardtop models including a Driver's Assistance package which now includes park assist and a heads-up display. Adaptive cruise control is available on the MINI Cooper S and MINI John Cooper Works models with automatic transmissions.
2023 MINI HARDTOP HIGHLIGHTS:
Whimsical old-school styling
Endless customization
Resolute Edition
Unique multi-tone roof
Playful driving dynamics
Available manual transmission
2023 MINI COOPER SE RESOLUTE EDITION
The all-electric 2023 MINI Cooper SE Resolute Edition is a special edition available for the 2023 model year. The Resolute Edition adds style to the all-electric MINI with a green paint job, bronze trim that replaces all of the chrome, and a traditional white mirror. The Resolute Edition comes in a deep, rich Rebel Green paint finish, which was originally reserved for the John Cooper Works model.
WHAT'S NEW FOR THE 2023 MINI CONVERTIBLE
The 2023 MINI Convertible models are largely the same as the fixed-roof MINI models. Just like the Hardtop, the Mini Convertible gets a new Resolute Edition with bronze trim and Rebel Green paint. Additional safety features have been added to the Driver's Assistance package, which now includes park assist and a heads-up display.
2023 MINI CONVERTIBLE HIGHLIGHTS:
A long list of customization options
Great fun to drive options
One of the most affordable convertibles you can buy
WHAT'S NEW FOR THE 2023 MINI COOPER SE
As a MINI enthusiast, you probably already know that MINI makes an all-electric model. The MINI EV, also known as the MINI Cooper SE is making strides for the MINI brand. The electric Mini can be ordered as the Resolute Edition. The posh EV has wider tracks to further maximize interior space. Although the gas MINI models and the EV models look similar, they are completely different underneath the hood. This zero-emissions MINI is recharged with more power, speed and technology. The MINI Cooper has always had personality and now its electric version has serious torque and speed to match. Fully charged, the 2023 MINI Cooper SE can go 114 miles, with 184 horsepower and 270 lb-ft of torque. Reserve your MINI Cooper SE today.
2023 MINI COOPER SE HIGHLIGHTS:
Most affordable EV in the market
Batteries don't intrude on cargo space
Great styling
Fun to drive with the same great iconic go-kart ride
WHAT'S NEW FOR THE 2023 MINI COUNTRYMAN
The 2023 MINI Countryman is designed to fit the entire family. With its distinctive bodywork and well-built interior, the 2023 MINI Countryman is even more satisfying than in previous model years.  The space-saver spare tire is now a standalone option rather than standard equipment, and the Driver Assistance package has added park assist and a head-up display. Adaptive cruise control is now a standalone option. For 2023, Mini adds a special edition to the Countryman lineup. The new Untamed Edition package is available on the Cooper S and plug-in-hybrid S E models. It wears exclusive Momentum Grey metallic paint and includes unique Frozen Bluestone stripping on the doors. Likewise, a set of two-tone 18-inch wheels pair with a black roof and mirror caps. For additional black exterior accents, Mini offers a Piano Black Exterior option. Inside the Untamed are shades of blue and green that complement the exclusive Highland Green interior as well as special graphics and "Untamed" lettering on various surfaces. There's also a backlit panel on the dashboard that displays a mountain landscape.
2023 MINI COUNTRYMAN HIGHLIGHTS:
Great ride and handling
Most spacious MINI model
Available plug-in hybrid powertrain
WHAT'S NEW FOR THE 2023 MINI CLUBMAN
The multi-tone roof option that debuted on last year's Hardtop is now available on the Clubman in blue, white, and red. On the 2023 Clubman, buyers see the same changes to the Driver Assistance package as on the rest of the Mini lineup, meaning the addition of park assist and a head-up display, and the isolation of the adaptive cruise control option. Prices for 2023 remain the same. The Clubman also gets a new special edition: the Untold Edition in Sage Green metallic paint. There are a few visual tweaks in dark green and piano black on Untold-modified John Cooper Works Clubmans. Brass exterior accents on the wheels and front grille complete the look. The interior is lined with Sage Green leather upholstery with contrast stitching and piping.
2023 MINI CLUBMAN HIGHLIGHTS:
Many customization options
Retro-modern styling
Fun-driving dynamics
ORDER YOUR 2023 MINI COOPER TODAY
There are many exciting colors, features, and special editions in the 2023 MINI lineup. Our MINI dealership has been helping MINI owners for the last few decades and prides itself in providing best-in-class customer service. If you're looking to buy a 2023 MINI, you will need to place an order. Contact our MINI dealership today to place your 2023 MINI order today.