THE MINI CONCEPT ACEMAN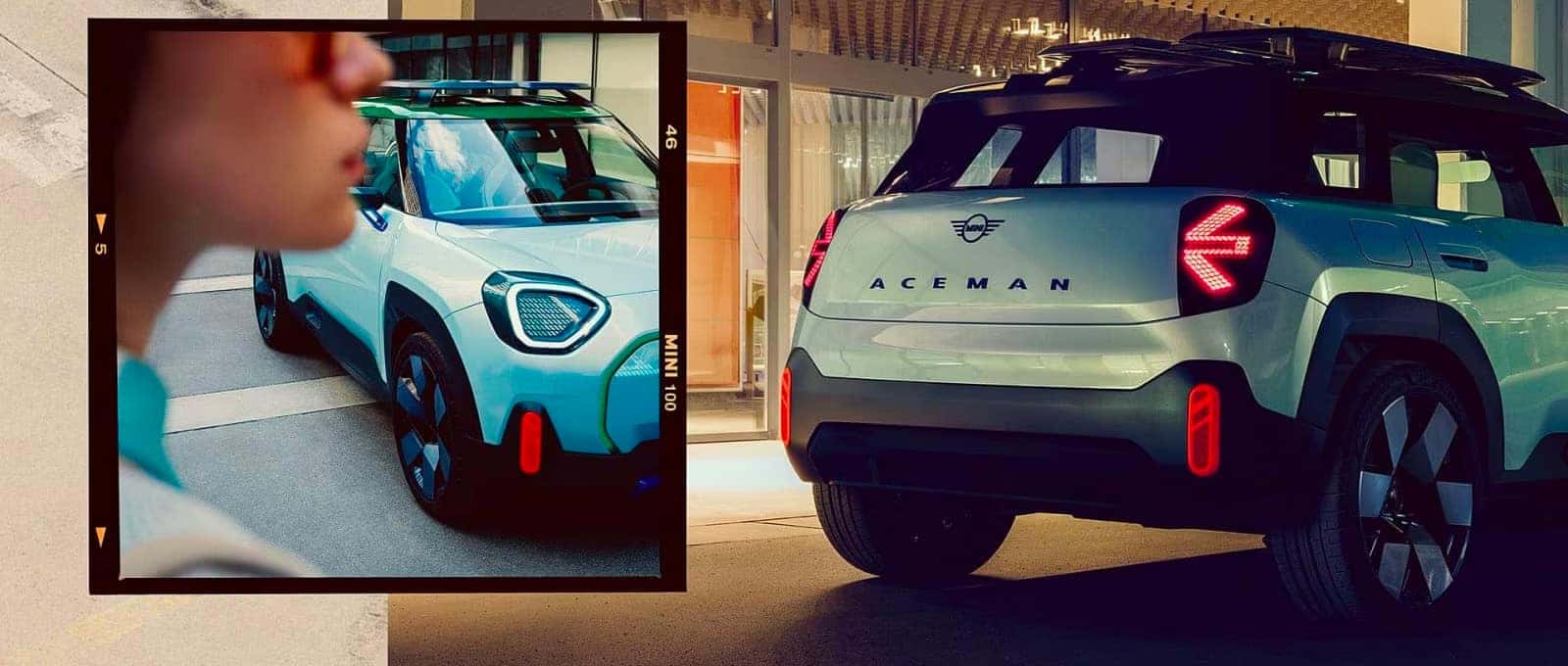 WHAT IS THE MINI CONCEPT ACEMAN?
The MINI Concept Aceman is a fully electric masterclass in urban vehicle design and development. Despite its large interior, it is small and compact on the outside, yet still looks completely self-assured and robust. A perfect buddy for urban living.
The plan is for the entire MINI Cooper lineup to be designed on a fully-electric platform by the year 2030. The MINI Concept Aceman is ahead of its time. The front and rear of this concept vehicle are part of a future we don't yet inhabit with digital Matrix LED lighting and sensor-based animations on the grille and headlights. All surfaces have been carefully modeled with clean edges and precise contours, including the unique exterior color Icy Sunglow Green and the metallic British Racing Green on the roof.
Within the MINI Concept Aceman is a completely streamlined interior. The speakers have been designed with reduced surface-integrated loudspeakers. The dashboard and armrests in the doors feature a high-quality, environmentally sustainable, woven fabric made from recycled polyester. When you step inside you'll be greeted with an OLED display and multi-screen infotainment system, which glimmers with overlapping shades and state-of-the-art light features. The MINI Concept Aceman has been simplified inside and out…but still maintains the iconic look and feel of a traditional MINI Cooper model.
The MINI Concept Aceman will measure 160.4 inches long and 59 in tall, with a wheelbase of 102.5 in. The anticipated range of this all-electric five-door crossover, depending on the trim, will be approximately 186 to 249 miles on a full charge.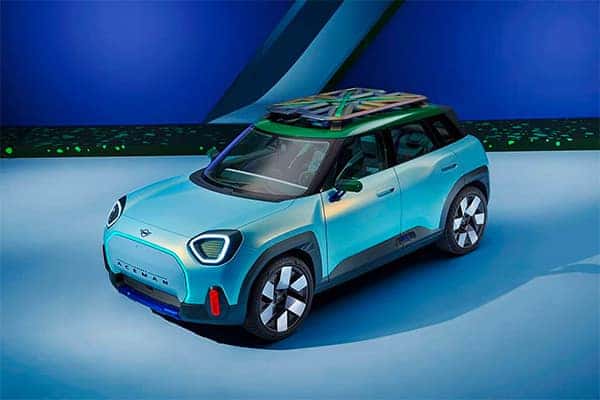 The official reveal of the MINI Concept Aceman is planned for sometime in 2024 so we will all have to wait patiently for this two-box shape crossover to arrive. Check back frequently for updated design and launch information. If you have any questions about the MINI Concept Aceman, or any of our available MINI models, contact us or reach out to one of our Motoring Advisors.