MINI COOPER LEASE RETURN PROCESS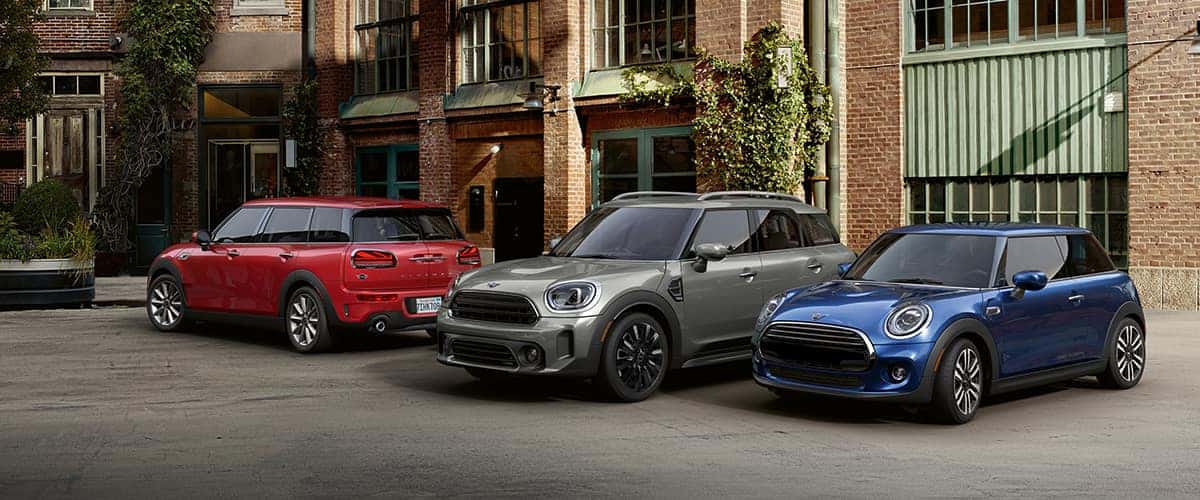 Are you currently leasing your MINI Cooper? If you live in the greater Chicago area, or somewhere in the state of Illinois, the best place to return your MINI Cooper lease is our MINI dealership in Naperville, Illinois. At Bill Jacobs MINI, we are here to make sure your lease return process is as quick, convenient, and uncomplicated as possible. The closure of a lease term requires you to have your MINI inspected and returned to any MINI dealership. Even if your MINI was not leased through Bill Jacobs, our MINI Portfolio Manager will walk you through the options for ending your lease. Follow these 4 Simple Steps prior to contacting our MINI Lease Return Center.
4 SIMPLE STEPS TO COMPLETE BEFORE RETURNING YOUR MINI COOPER LEASE
Step One: Make sure your scheduled maintenance has been completed. Your maintenance must be up to date in order to avoid potential charges. If you have any service lights on your car, make sure those are taken care of before dropping it off. While you can leave your car dirty on the outside, we need to make sure it's clean on the inside.
Step Two: Check on your mileage. When you drive a fast and fun vehicle, it's easy to lose track of how many miles we put on our car. If you have gone over your mileage allotment, you can look into mileage discounts prior to returning your lease. We can let you know what that discount can look like for you.
Step Three: Have all keys and original equipment handy. You will need all sets of keys, boot covers, and owner's manual. If you do not, then we will need to deduct this amount from your lease return, in order to provide the right equipment for the next driver.
Step Four: Complete Your Lease Pre-Inspection. MINI will mail you a Ding-O-Meter; a small plastic circle to help you determine if any other damage will cost you money. Windshield cracks, dings and dents, tire tread, and interior damage are all examined. If you prefer complete peace of mind, you can bring in your MINI and we will check it out for you at no additional cost.
MINI LEASE RETURN CENTER
When your MINI Cooper lease comes to an end, you have a few options to consider. For those looking to return their MINI Cooper our dealership, you have three options when your MINI Cooper Hardtop 4 Door, Hardtop 2 Door, Countryman, Clubman, or Convertible lease is ending.
Option 1: Get Into a New MINI
Bill Jacobs MINI in Naperville, IL, proudly offers the Chicagoland area an excellent selection of new MINI Cooper vehicles. No matter if you're coming from Chicago, Lisle or Naperville, we are sure to have the right MINI car for you! If you don't see the MINI with the trim and features you're looking for, we encourage you to plan a few months ahead and pre-order the MINI of your dreams with us.
Option 2: Keep Your Current MINI
You have come to love and trust your MINI, so you decide to keep your MINI after your lease is over. You may purchase your MINI outright for the purchase price or finance the amount remaining. Both options absolve you of any and all excess wear and mileage charges, allowing you the freedom to customize your vehicle precisely to your liking. If you decide to keep your MINI, Bill Jacobs MINI will work with you to arrange financing of your remaining balance.
Option 3: Return Your MINI
Our MINI Portfolio Manager will reach out to schedule an appointment to return your MINI on or before your lease maturity date. Bill Jacobs MINI will review the condition of your vehicle and confirm that the necessary repairs have been made. You and Bill Jacobs MINI will sign a Vehicle Return Confirmation form to validate that the return process is complete.
WHY RETURN MY MINI LEASE AT BILL JACOBS MINI?
Did you know that your MINI Cooper is currently in high-demand? At Bill Jacobs MINI, we believe the best cars to sell in our pre-owned inventory are lease returns. MINI Cooper lease returns make the best cars for our used car inventory, with the low mileage, maintenance, and one-driver. With all this said, our MINI dealership is willing to offer the best possible trade-in value on your MINI lease return. Our dealership has a reputation for treating customers fairly and for paying the fairest price on trade-ins. Our MINI dealership offers customers the ability to get a Kelley Blue Book Instant Cash Offer for their trades. To get started and to value your MINI Cooper trade-in, click the "Value Trade" button below.
Value Trade