FIRST ANNUAL BILL JACOBS MINI TRUNK OR TREAT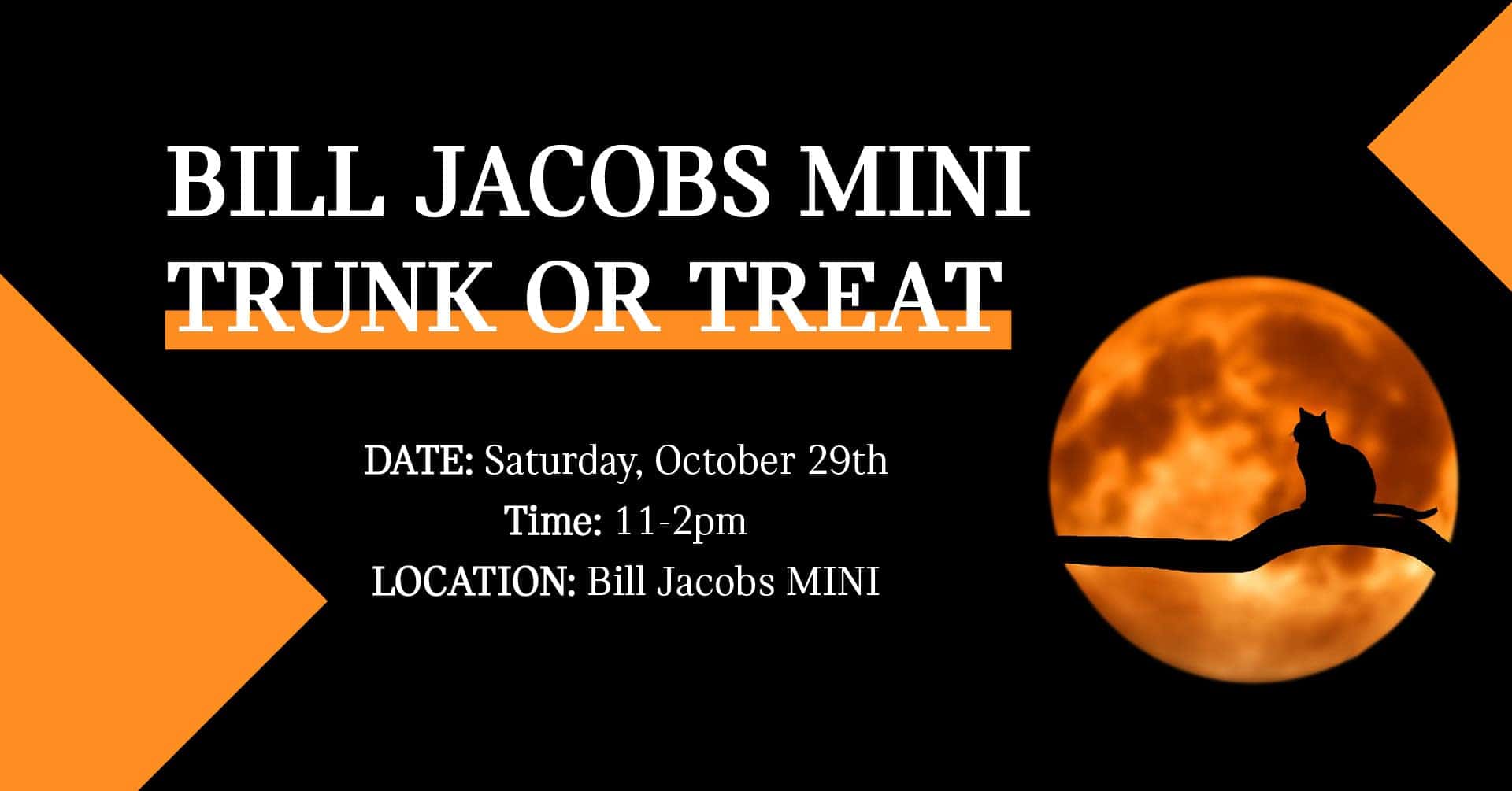 Trunk or Treat at Bill Jacobs MINI on Saturday, October 29th from 11am-2pm from spooktacularly decorated vehicles. Bring the family (even your dogs) to our Trunk or Treat Halloween celebration. Come in your best costume and enjoy free candy, prizes, and some awesome MINI models.  Entry is free.
There will be prizes for best costume, so get creative. We can't wait to see you.