MEET AND GREET WITH RAYLYN NUSS
When: Thursday, December 9th
Where: 2491 Aurora Ave. | Naperville, IL
Time: 11 AM to 1 PM
Raylyn is in town for the 2021 USA Cycling Cyclocross National Championships and we are proud to welcome her to Bill Jacobs MINI. Raylyn has been an athlete her entire life, now transitioning into the sport of Cyclocross. As Raylyn pushes herself to reach the pinnacle of her sport she will continue to work to become one of the top Cyclocross athletes in the country, hopefully qualifying for the World Championships and competing in Europe within the next few years.
Refreshments will be served. Get a photo with Raylyn, ask questions, and learn more about her partnership with MINI.
Meet Raylyn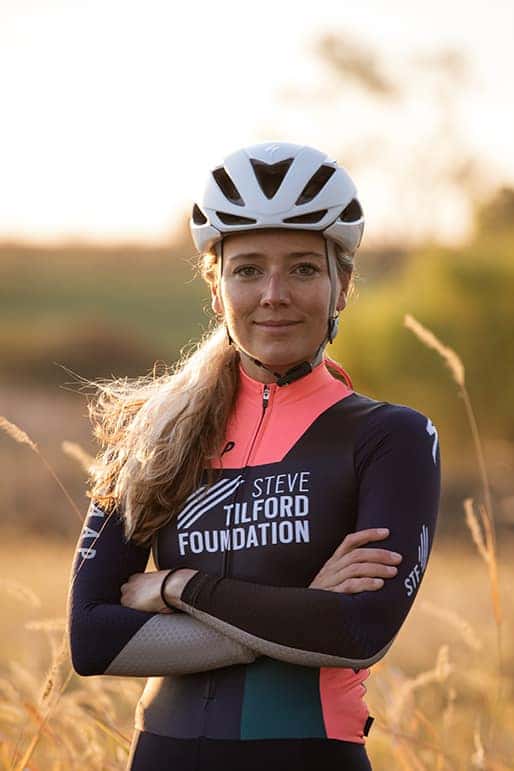 My name is Raylyn Nuss—I'm a professional athlete and work full-time as a scientist. I currently compete at the highest level of cyclocross, gravel, and mountain bike racing while helping empower and encourage others to discover the possibilities within themselves to live a healthy and active lifestyle.
I have been an athlete my entire life, spanning from childhood athletics to playing college basketball and racing triathlons. Not only do I desire to be the best cyclocross athlete in the world, but I also act as a strong role model and mentor young girls in my local community. Leveraging bicycles and competition, I help them build confidence in themselves both on and off the bike!
I'm beyond excited about my partnership with MINI as the car fits so perfectly into my lifestyle and embodies what I'm all about. Empowering people to be the best possible version of themselves, and having fun while doing so. I hope to see you motoring and/or out riding!